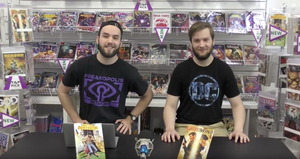 The Good, The Bad, and the Freaky Episode 35
 Episode 35 of our weekly video on nerd news.
This week Ian and TJ are talking Spider-Man Homecoming impressions, Head Lopper #6, Shirtless Bear Fighter #1 both new and freaky Image comics, as well as trouble for the Han Solo movie!
Subscribe to our Youtube Channel for more awesome weekly content!
---